Dry Cleaning
We are the highest quality dry cleaning provider anywhere and we do it all, better and faster than anyone! Best of all, your clothes will only go to our own 100% perc-free, state of the art facility that's a win-win for your health and the environment too.
Wash & Fold
How would you like to NOT spend 3 hours doing your laundry?
Just throw your non-ironing laundry in a bag (socks, t-shirts, underwear, towels, sheets etc.) and we'll take it from there. We use the best scent free, hypoallergenic detergent money can buy, always dry on gentle, and promptly remove from the dryer to hand fold everything into a shrink-wrapped bundle of joy! Seriously, our wash & fold is next level!
NO SUBSCRIPTIONS – NO RECURRING CHARGES – SIMPLY PAY AS YOU GO!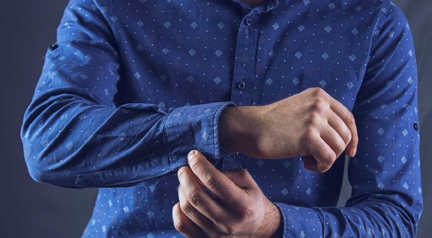 Dress Shirt Laundry
Tired of broken buttons? Not only do we take the utmost care in cleaning your shirts but, we also deploy a 6-point inspection process that makes sure you get your shirts back with no broken buttons and more attention to detail than ever before!
Machine Pressed w/hand touchup:
We machine press all shirts that are safe for this process. Cheaper for you, faster for us. It's a win-win!
Hand Pressed:
For shirts that can't be machine pressed safely. There are numerous reason for this, but here are the most common: Shirts that are too small (XS) or too large (XXL+), contain any spandex, lycra or elastane, or are textured or loosely knitted.

Household Items
From bedding to table linens to curtains and just about anything in between, we do them all! The list endless and sadly our web design skills have met their match when it comes to trying to list them all. But our Customer Service skills are world renowned so please call us with any questions.

Alterations
Need some pants hemmed, or a zipper replaced? Have a hole in that favorite shirt? Our expert tailors have you covered. Just describe what you need in the "Special Instructions" field of the order screen or include a note in your bag of clothes and we'll take it from there. Easy shmeasy.

Leather Cleaning
Unavailable until further notice
Leather, suede or any natural skin…our experts are amazing! Although leather and suede take ~2-4 weeks to complete, the wait will be worth it! The quality of the work is top notch and we'll call to let you know exactly when to expect your delivery.

Wedding Dress
Unavailable until further notice
All you need to decide is whether you want your wedding gown cleaned and hung or if you'd prefer it packaged in a preservation box with acid free tissue and all the accoutrements. Just tell us that and our wedding gown preservation experts with decades of experience will take it from there. Call us with any questions while knowing that we care as much about your dress as you do about the memories of your special day.